Shepherd
SHEPHERD VIDEO INSTRUCTION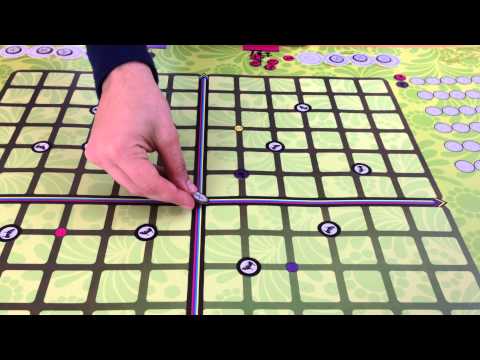 Short description
"Shepherd" is mathematics game that explains the linear function, its position on the coordinate plane. It also teaches graphing and analyzing linear functions.
Target audience
Grade 7-10
Topics covered
Linear functions, function graphs
Gameplay
Each player gets 5 dogs and 4 function graphs cards. Players make their moves using different available function graph cards. They need to move dogs on the game board to herd sheep following 3 possible strategies (rectangle, triangle and straight line). When all the sheep are herded, players count victory points and determine the winner.
Outcomes
Students learn graphing and analyzing linear functions.
Increased student involvement and concentration during the class
Skills learned
Strategic thinking
Communication skills
Duration
45 minutes
Number of players
Up to 6
Application possibilities
To introduce the subject before teaching linear functions
For review, after teaching linear functions
What is included?
Game board, 15 bonus cards, 30 game tokens - "dogs", 15 game tokens - "sheep", 49 game tokens - function graphs, rules of the game.
Rules of the game: